Chicago city is a growing film and photography hotspot. Film and photography shoots along its busy streets are a normal daily occurrence. However, all of those productions needed to acquire a film permit!
To make it simple, we've put together a filming permit guide for Chicago. Continue to any of our quick links below, or keep reading for everything you need to know.
---
---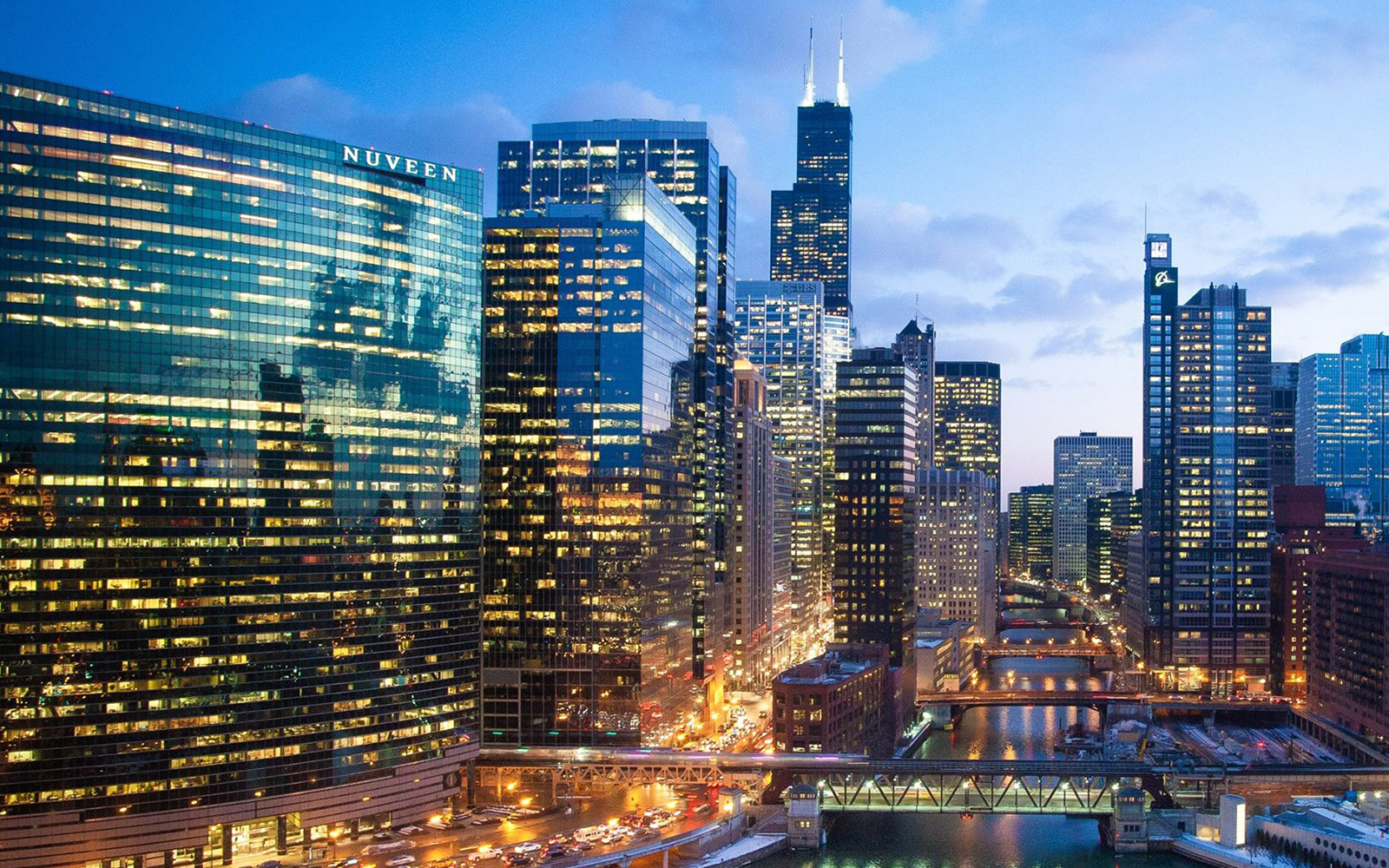 Downtown Chicago at night, courtesy of Holiday Inn
When you need a film permit
You're only going to need a permit to film in Chicago on public property such as:
Parks
Streets
Sidewalks
Any other city owned property
You're also going to need a permit if the production is interrupting public property - such as blocking traffic or a public walkway.
When you DON'T need a film permit
You do not need a permit to film in Chicago when you have a small production that does not disrupt the public such as journalism, documentaries, and b-roll.
You also do not need a film permit on private property, such as:
Residential homes
Office buildings
Studios
Company buildings
The only thing you need is written approval by the property owner!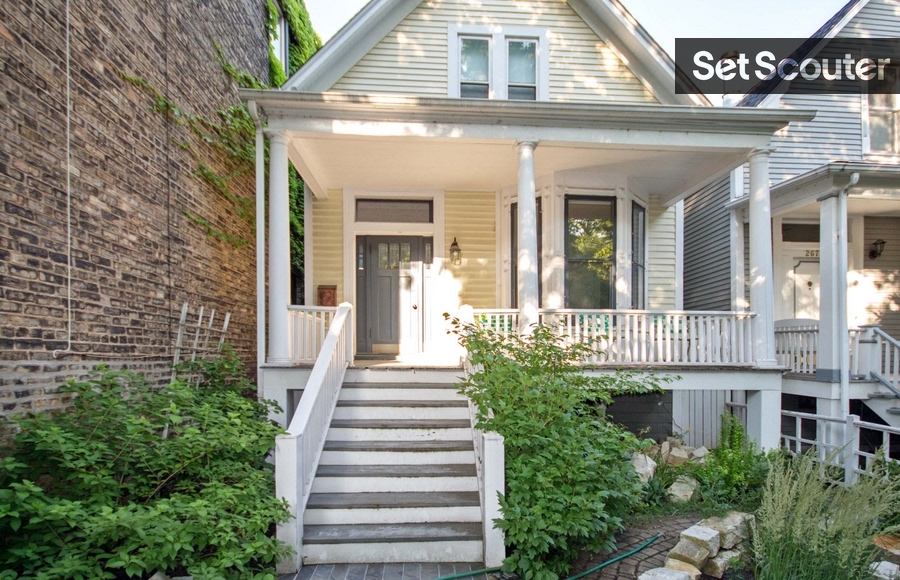 Matthew's 1890 Victorian Home in Chicago
What do you need to apply for your film permit?
Follow the steps outlined below on how to apply!
This form is to determine and apply for all necessary city services, such as requiring an Officer on set, No Parking signs, and notices for special effects.
Your production needs a certificate for each production. Your company must be insured for a minimum of $1,000,000 in General Liability per occurrence, and $500,000 per person. The certificate has to name the City of Chicago as an additional named insured and listed as below:
City of Chicago
121 N. LaSalle St
Chicago, Illinois 60602
Here is an attached sample of insurance. You only need to include Workman's Compensation when hiring police/fire personnel.
Once you have your film permit, you need to notify the neighborhood! Leaflets must be handed out to affected residents and businesses at least 48 hours before shooting. However, they must be approved by the Department of Transportation first, so submit it with your film permit to be reviewed as well! They must outline all of the necessary information listed below:
Company letterhead
Contact information (company email address and phone number)
Production company and project title
Dates and times
No parking zones (designated by The City of Chicago)
Street closures or any other traffic restrictions
Warning for any weapons or special effects
Here is a Sample Leaflet provided by the Chicago Film Office to use!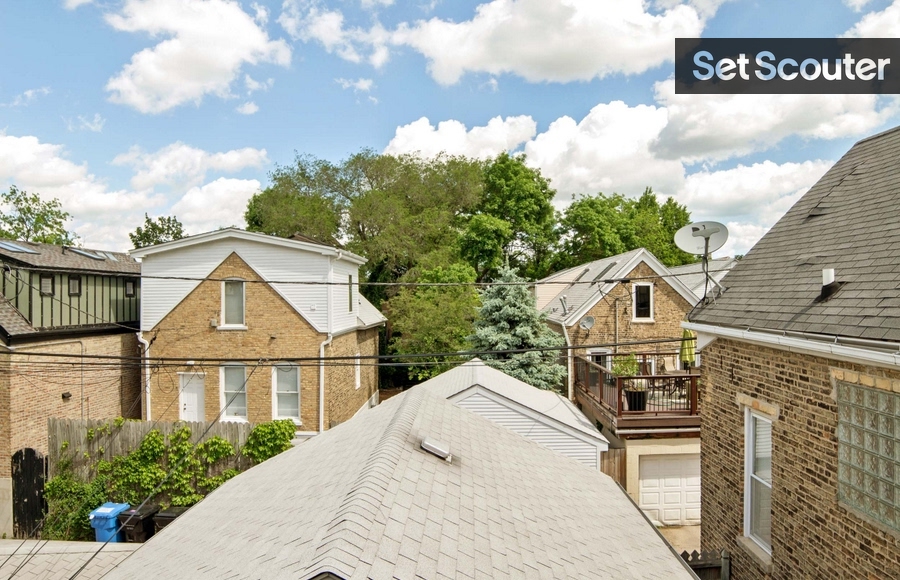 JP's Modern Family Home in Chicago
How do you apply?
The City of Chicago's Official Site outlines the 2 Step process for applying, and we've included it below!
Step 1 - Application
Complete the online permit application. If you have any questions throughout the application process, this extensive and easy-to-read downloadable tutorial can help you!
a) Create an Account
You must first create an account in order to login!
b) Select Permit Type
Once you've logged in, to access the Film Permit Application click SPECIAL EVENTS-FILMING on the Select Application Type page.
c) Complete Application
Fill out all of the necessary information! As for your location, if you need help identifying streets you can download this attached Street Guide here. Under "Additional Information" include times and which side of the street you will be filming on.
d) Payment
When your permit has been approved, you will receive an email notification, and ask for a credit card payment before the permit can be issued! Permits cost $25/day.
Step 2 - After the Application
a) Forms
You must submit all other forms to the Film Office. This includes the City Services Request form, Certificate of Insurance, and Notification Leaflet. You can email them to filmoffice@cityofchicago.org.
b) No Parking Signs
Make sure you verify that they've placed the signs in proper locations! Do not forget to remove them at wrap.
c) Chicago Police Department
The CPD are needed on set for all traffic control and street closures, as well for any weapon use or gun props. Officers must be given timecards and paperwork in order to pay the officer directly.
How much does a film permit cost in Chicago?
A film permit costs $25 per day specific to the location. City Services are an extra cost for the film permit such as Police Officers. Visit their filming rates for price break downs!
How long does the film permit process take?
The Chicago Film Office needs a minimum of 3 business days to process your film permit request. However, it may take longer depending on how large and disrupting the production is.
The Police Department also requires 3 business days notice from when they need to be on set if their City Services are required.
Parking at Chicago Park, Courtesy of Chicago Park District
Parking
For the production company…
Based on your permit application, your production company will be given designated parking areas if needed. If you follow the permit guidelines and give proper notices and warnings, parked cars can be towed by The City of Chicago!
For the resident…
Many larger film productions in Chicago are going to need parking nearby. A leaflet will be given out in your neighborhood with all of the production details you'll need to know! Most importantly The City of Chicago will label areas as "no parking zones" if needed! For any questions, call the Chicago Film Office at (312)-744-6425, or email at filmoffice@cityofchicago.org.
Resources:
Filming in Chicago Parks
Are you looking to film in one of Chicago's beautiful parks? You're going to need a film permit! You will need a permit in every occasion. This includes all commercial productions (such as advertising), along with non-commercial (such as wedding photos). Even if you are filming for news or journalism, you will need to obtain a News Media Confirmation Permit.
If you are looking to apply for the News Media Confirmation permit, contact the Chicago Park District Department of Communications at (312) 742-4786.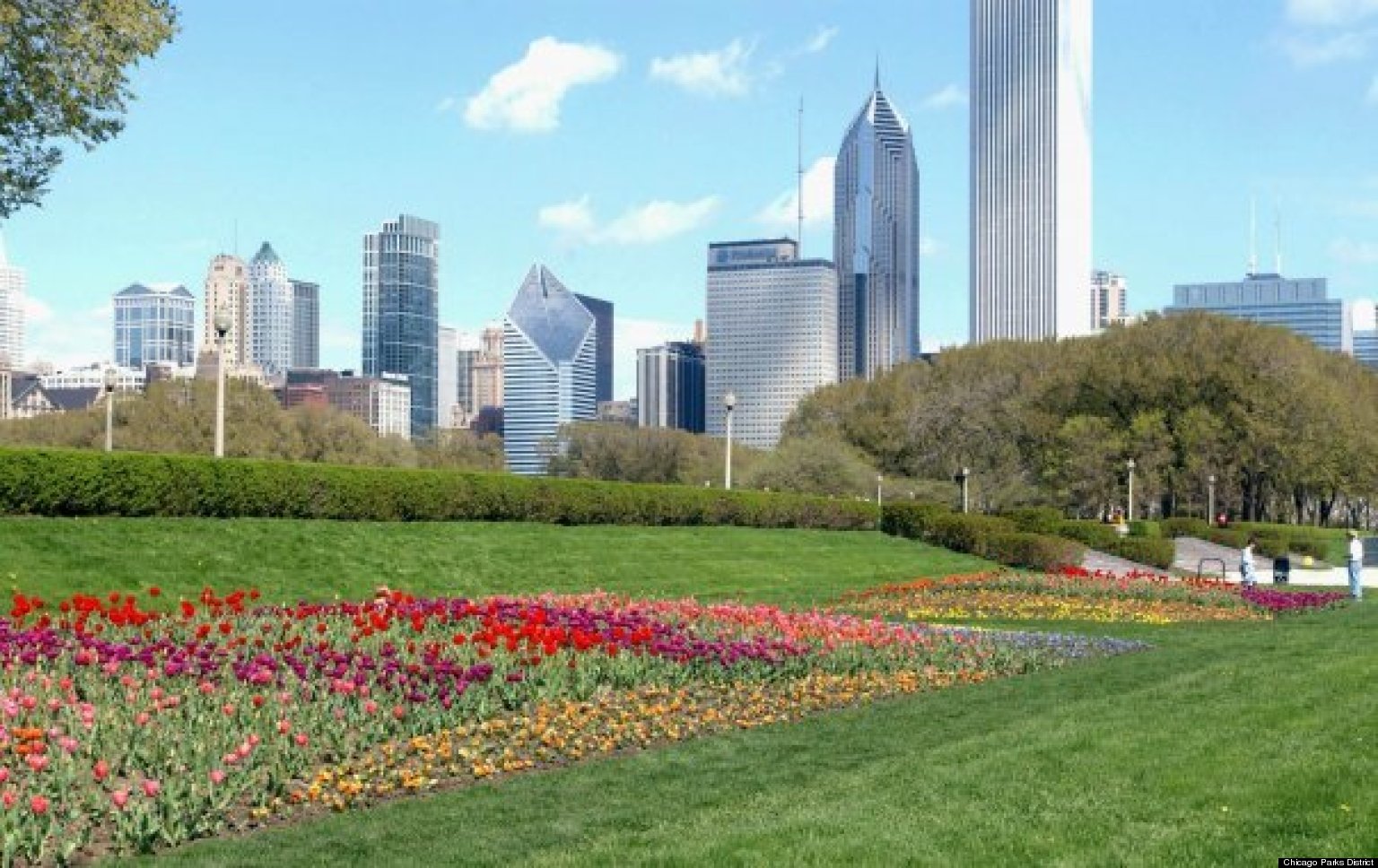 Chicago Parks, Courtesy of The Drone Info
While you almost always need a film permit, you don't have to pay the same price! Here are the most up-to-date park permit prices!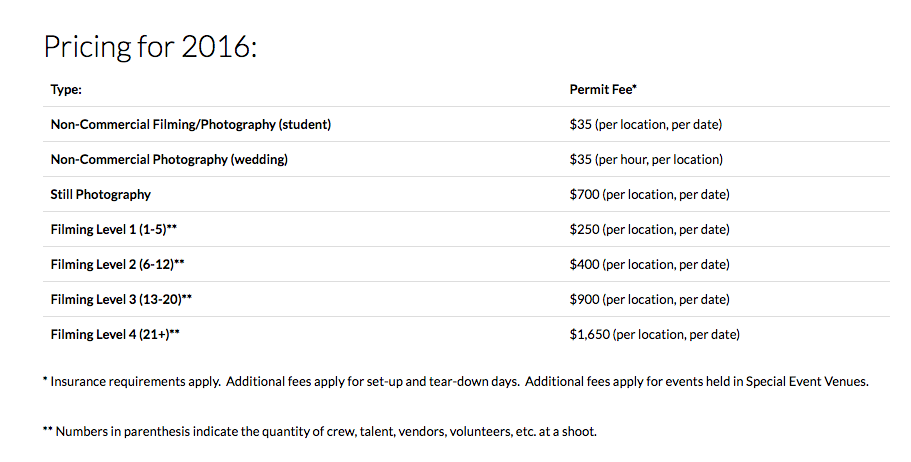 How to apply for your film permit in Chicago Parks
Chicago's Park District made their site very user friendly and easy to apply through! You can follow their steps and apply online by continuing here! The 2 steps are also listed below:
1) Pay the nonrefundable $35 Permit Application Fee now, and secure your spot in the queue:
2016 Event (click here)
*Save the receipt and include it with Step 2!
2) Complete and submit a Special Event Permit Application:
2016 Special Event Permit Application (click here)
Don't forget… you will need a site plan of your filming location, along with a route map if the filming involves a running or walking sequence through the Chicago park!
If you're not familiar with all of the beautifully green and serene parks Chicago has to offer, you can browse the city's 600 parks here! Or for more of a refined search, you can take a look at CBS's 10 of Chicago's Best Parks and USA Today's 10 Best Parks in Chicago.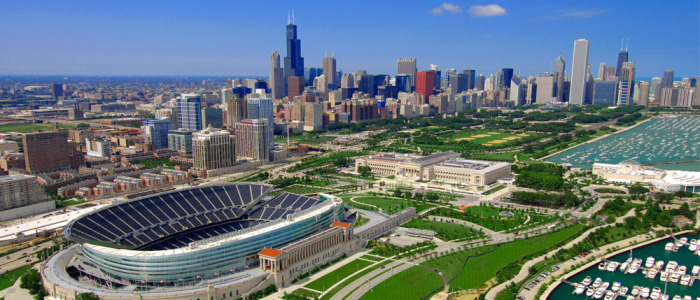 Chicago Parks, Courtesy of Chicago Park District
Resources:
Current Film Permits in Chicago
Are you searching for what productions are filming and where in Chicago? Go to the City of Chicago's Data Portal here. It contains all past and present film permits with the locations! In the top right hand corner of your screen, type "Filming" into the search bar where it says "Find in this Dataset".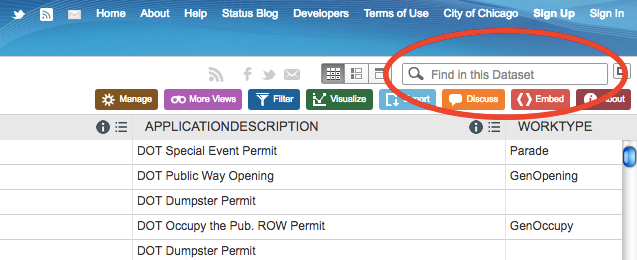 All of the filming permits will be listed. Scrolling to the right will show production details including the production company, location, dates, street closures, and special parking. You will also see the production dates by scrolling to the right. You can then sort the list of Chicago film permits based on all of the columns - just like a spreadsheet.
By clicking beside the list icon, a secondary menu list will appear. I selected "Sort Descending" to see the most recent productions, and where they are planning on, or currently filming!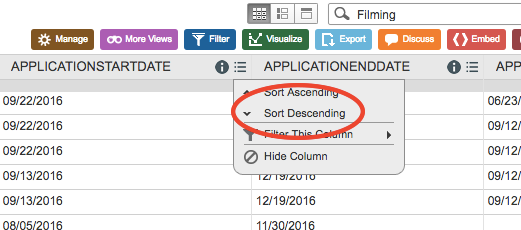 Tip… If you want to select the specific location, or days that you are filming, you can filter that specific column based on your interests by clicking "Filter This Column".
Resources:
Film Permit in City of Evanston

Located just north of Chicago, the City of Evanston is a beautiful city to film in. While it is a further drive from the heart of Chicago city, it has stunning coast scenery and a lush skyline. Permit regulations are similar to that of Chicago, however there are several differences. We've outlined all of the permit information that you will need to know! To begin, all film and photography permits are coordinated by the Public Works Department, Division of Transportation.
How much does a film permit cost in the City of Evanston?
Film permits cost $75 per day, but $25 for students.
What do you need to apply for a film permit?
1) Letter of Intent: Submit a letter of intent to email the City of Evanston Public Works Department before you spend time on the application. You want to include as many details that can, so they can tell you if it is possible! You must apply for the film permit at least 72 hours prior to production (business days only), so start preparing early! This letter of intent should be emailed to Tom Twigg at ttwigg@cityofevanson.org, who is your contact for acquiring your film permit.
2) Insurance Agreement: You will need a certificate of insurance covering at least 1,000,000 general liability. Don't forget to identify the City of Evanston as additionally insured!
3) Indemnity Agreement: (Attachment B, last page). This agreement simply states that you/your production company will be held responsible for any damages. Proof of the workers' compensation and employees' liability insurance must also be submitted, labelling the City as the certificate holder or additionally insured.
4) Permit Application: Fill out this downloadable permit application.
5) Notify the Neighbors: Your production company must include a short written description and schedule of the production to be given to all of the affected neighbors and businesses. The Public Works Department will let you know where to distribute it! The leaflet must be handed out at least 72 hours before production!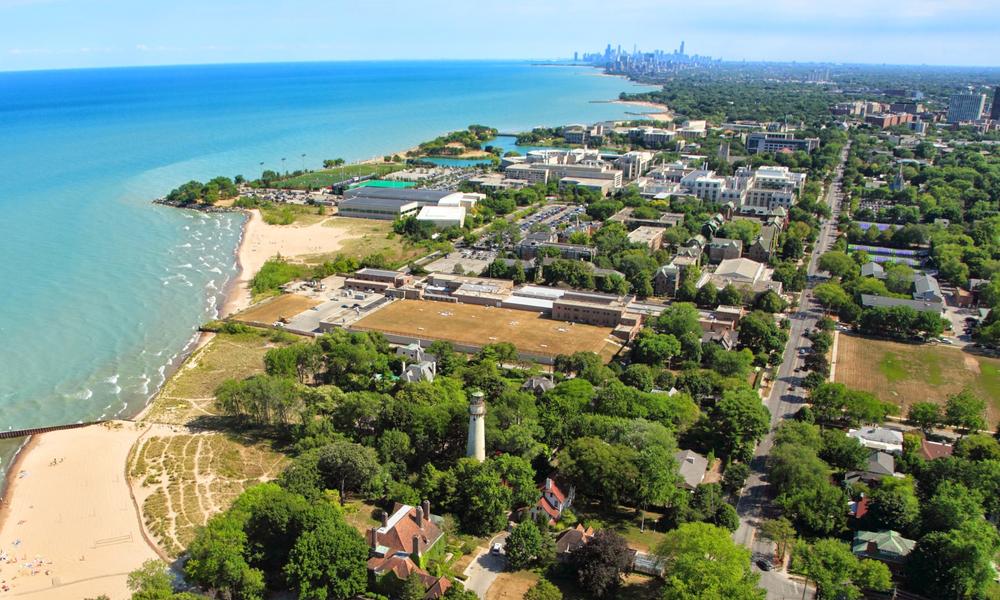 City of Evanston skyline, Courtesy of WWF
How do you apply for a film permit in City of Evanston?
With all of the above documents, apply! Email your application to Tom Twigg at ttwigg@cityofevanson.org.
City of Evanston film permit regulations
Extra Public Property costs
| City Service | Cost |
| --- | --- |
| City land, pets, streets, sidewalk, beaches, parks or buildings | $25/hour |
| Police Officer assistance | $40/hour |
| Fire department, Public Works Agency, and any otder city service | Individually determined |
Parking for film productions in City of Evanston
Depending on your application, the City of Evanston Office will provide "No Parking" signs at $50 per block. Covering meters for reserved parking costs $15 per meter each day.
For more information or any questions contact the City of Evanston Office:
Tom Twigg
ttwigg@cityofevanson.org
(847) 448-4311
City of Evanston
2100 Ridge Ave. Evanston, IL 60201
Resources: